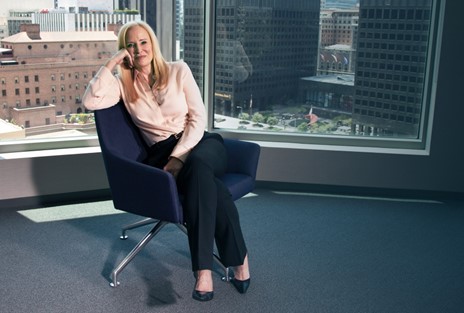 Tricia A. Bigelow
Hon. Tricia A. Bigelow (Ret.) is a mediator, arbitrator, discovery referee, and appellate consultant who holds over 26 years of experience on the bench. Over the course of Justice Bigelow's career, she has served in a variety of capacities in roles such as Los Angeles Superior Court Judge, Associate Justice of the California Court of Appeal, 2nd District (Div.8), and Presiding Justice of the California Court of Appeal. Justice Bigelow's experience within the courts is underlined by a history of working on complex, comprehensive cases involving public figures, high-profile companies, and institutions.

Currently, Justice Bigelow serves as a neutral mediator, arbitrator, and appellate consultant at Signature Resolution, where she leverages her experience as an attorney and judge to reach decisions.

Justice Bigelow is acknowledged for the profound interest that she shows in remaining involved in the legal field and its developments. She has authored three books on California law, has spoken at lectures related to topics such as fairness, judicial ethics, trials, and civil motions, and has served various institutions throughout her career. Notably, Justice Bigelow played an active role in creating standardized jury instruction for California judges through charging the Los Angeles Superior Court Civil Education Committee and serving on the CACI jury instruction committee. She has also remained active in the education of new judges in the state of California during her tenure as the Dean of Bernard E. Witkin California Judicial College from 2006 to 2008.

Justice Bigelow has built a reputation within her field for her strong commitment to justice and emphasis on upholding caring approaches to legal processes. Clients and colleagues alike speak to how she is able to resolve disputes through her mediation skills and sort through intricate facts that may be challenging to other mediators. Justice Bigelow's extensive knowledge of legal precedents, gift for preparation, and ability to keep up with cases' underlying facts combine to empower her to get to the bottom of simple and complex mediations alike.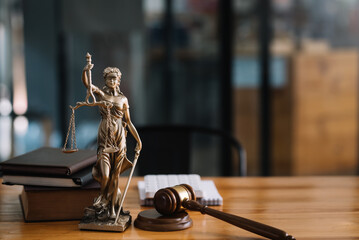 Interested in More from Tricia A. Bigelow, Judge (ret.), Mediator, Arbitrator, and Appellate Consultant?
TriciaABigelow.com is a one-stop-shop for learning about the legal field, its processes, recent developments, and more from resources based on Justice Bigelow's insights.

Tricia A. Bigelow's experience as a judge, mediator, arbitrator, and consultant place her in the unique position to share information that can be helpful for others within the field.

Content included on TriciaABigelow.com will, therefore, address a variety of topics such as:
Legal Resources
Accessible legal resources that explore a diverse range of topics at length can be extremely helpful for professionals, clients, and collaborators interested in growing their knowledge of the field. One of the primary goals of this site is to contribute to conversations within the legal sector through content that explores concepts such as best practices, insights from thought leaders, judicial processes, interesting developments, and more. To access legal resources on associated topics, check out TriciaABigelow.com for more information.
Professional Insights
Both new and experienced professionals within the legal field benefit from comprehensive professional insights that demystify key processes, point to additional learning opportunities, empower the development of essential skills, and contextualize their efforts within the space. The reason being, the sector is in a constant state of development, and an understanding of these facets helps attorneys, judges, and consultants remain on the cutting-edge of their professionals. Expect that future professional development content will address the legal field from a variety of perspectives, allowing interested readers to work towards continued success and the achievement of their professional goals.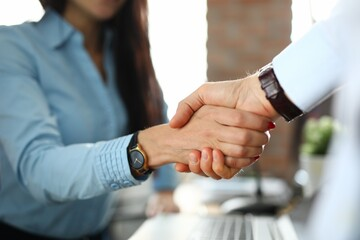 Mediation, Arbitration, and Consulting Content
Tricia A. Bigelow has previous experience as a judge and currently serves as a mediator, arbitrator, and appellate consultant. With this in mind, content inspired by Justice Bigelow's insights aims to include helpful information on her areas of expertise and their key processes. If you have ever wondered about the work and commitments of mediators, arbitrators, and appellate consultants as they handle cases and provide support for the parties involved, you have come to the right place. Content included on TriciaABigelow.com will feature information on everything from the duties of mediators, arbitrators, and consultants to important considerations for professionals developing careers in these fields.
Recent Legal Field News
Recent developments within the legal field can provide helpful context for legal professionals and clients alike as they look to traverse the complex world of law and adapt to changes. For this reason, it is helpful to follow legal news closely to empower more informed decisions. Readers can expect that future content on TriciaABigelow.com will feature information on relevant legal field developments as they are made available, addressing the scope and impact of these changes as well. Posts will cover insights on areas such as best practices, key legal processes, supporting technology and applications, ongoing trends, and more.

If you would like to learn more about the legal field from the perspective of Justice Tricia A. Bigelow, a judge (ret.), mediator, arbitrator, and consultant, tune in for more informative content based on her insights.